Sunba Illuminati Firmware 2019.12.18
Firmware Release Notes:
· Fixed an issue that resulted in the Park Action preset flipping to 1;

· Fixed TF card recording issue for line crossing/intrusion events;

· Removed some useless entries under line cross/intrusion detection;

· Added day/night profiled tracking sensitivity.




Firmware Update Precautions 
Ensure the camera is well-powered during the firmware upgrade process. Any forms of power outage during the upgrade may damage the lens module.
Keep the device powered until done!
   2. Keep the device well connected to the same LAN network as your computer until the upgrade is finished.  
Upgrade Instruction
Open a web browser. It can be any browser as long as you can access the configuration page, though the browser may not support live viewing. 
Go to Configuration-System-Maintenance. 
Browse the firmware file, and click Upgrade.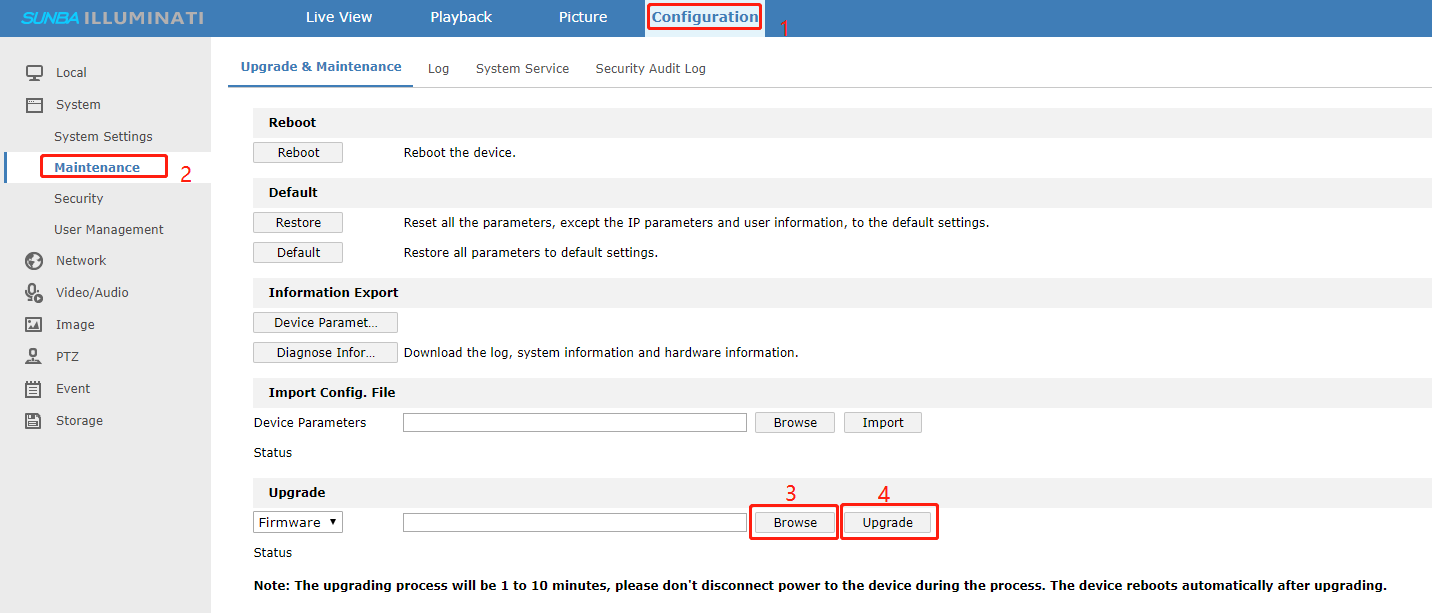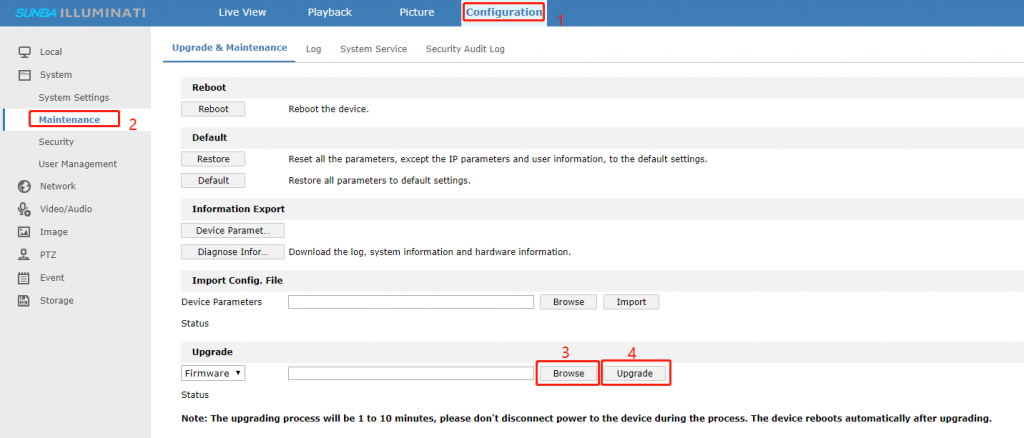 You can also upgrade using SADP, iFollow software or Guarding Vision.