Why does the browser interface show Chinese characters or question mark ?
Applicable for Sunba non-auto tracking models such as 601-D20X, 805-D20XB/XA and 507-20XA/XB or NVR/DVR etc.
First, Sunba camera does not have a Chinese or English firmware. The firmware is globally common. For example, you can use Spanish to log in the camera in USA and your friend can use Russian to log in the camera from another side of the world (through P2P or Port Forwarding).
Sunba cameras support 20 different languages. Before you log into your IE web interface to connect your camera, please select the language from the upper right corner.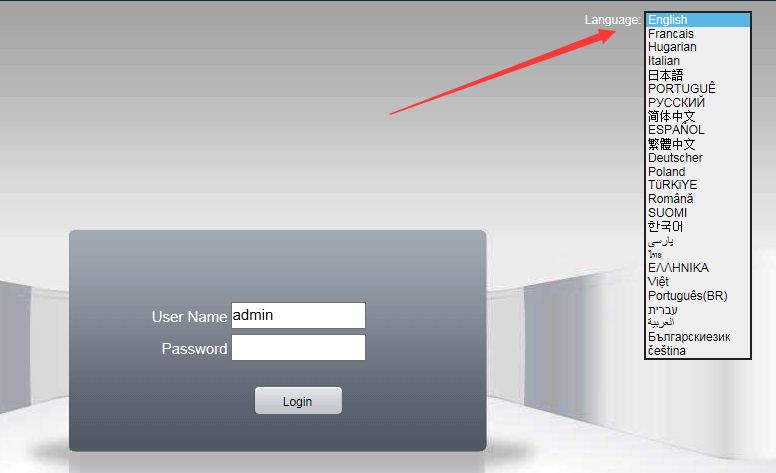 Before you log in the camera, if 1) you see a lot of ??? in the username/password zone and unknown words 2) you didn't find the language change tab or 3) you are unable to save the language selection option, this means you haven't successfully installed the webplugin, so please follow the instructions below to install it:
You can also download the plugin separately from Sunba website:
In any case if you can't install the plugin, please watch this video: