How to fix the "Mail Testing – Failed to connect to server?" w/ Gmail?
As Google updated its security mechanism, Gmail's SMTP service has new rules. You should follow the 2 steps below to get your Gmail account working as the motion detection sender.
Activate the 2-step verification of your Google account.
Generate a new app-specific password. 
Below are the detailed steps:
① Log in your Gmail account and go to "Account" – "Security" – "Enable 2-Step verification".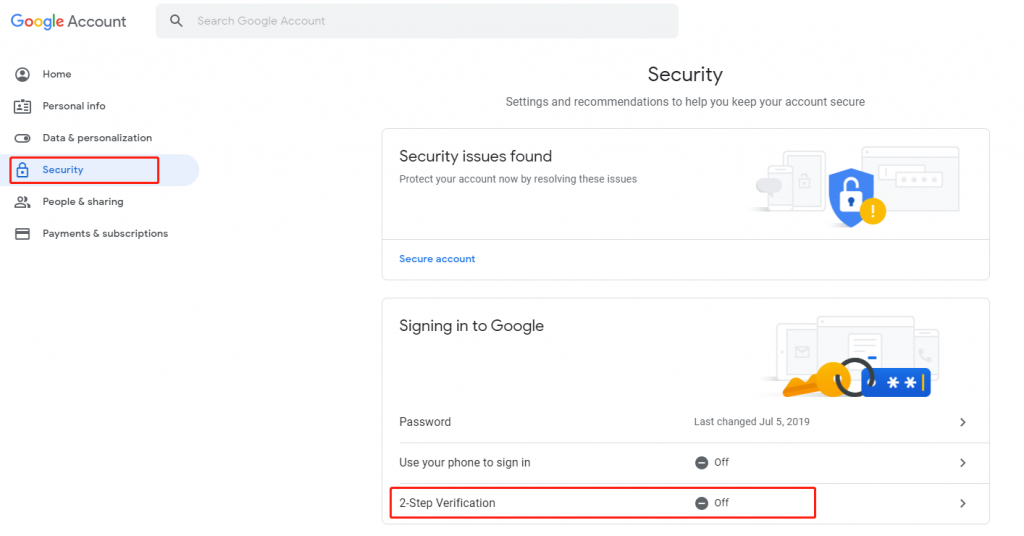 ② After you activate the 2-Step verification, go to "Account" – "Security" – "App passwords".
Create a new app's name as something like "SUNBA PTZ" so that you know the app is for our PTZ camera.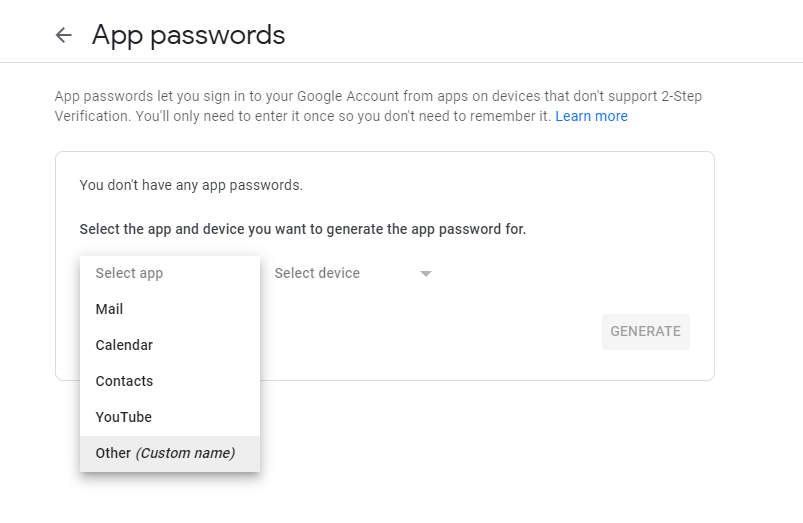 And google will generate a 16-digit password automatically. Please copy this password.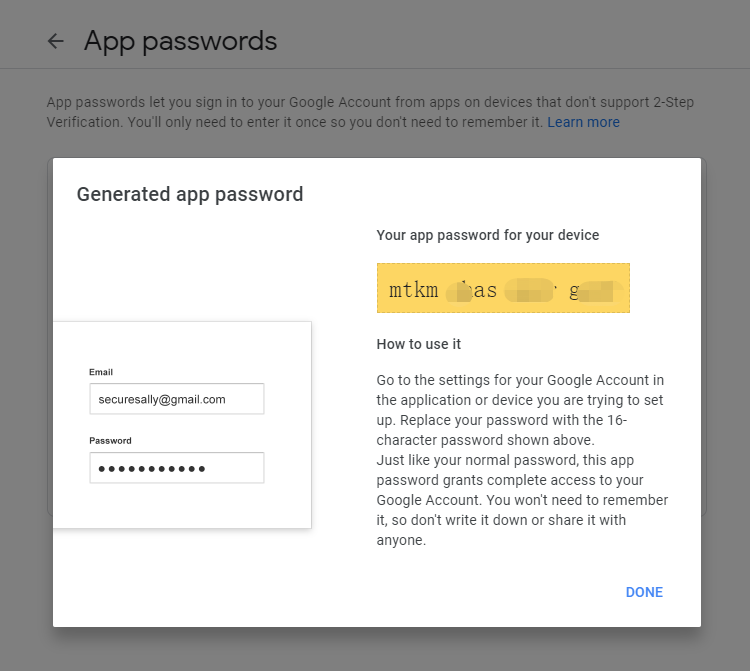 ③ Enable the Snapshot Email Function:
Enable the Motion Detection Function: Setting -> Alarm-> Video Motion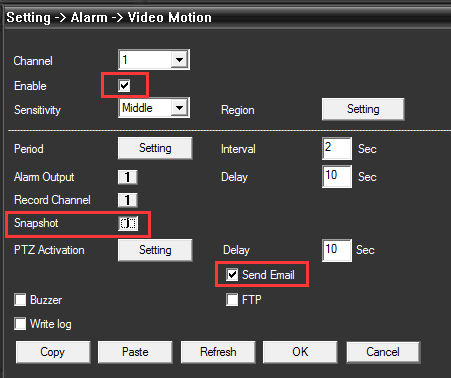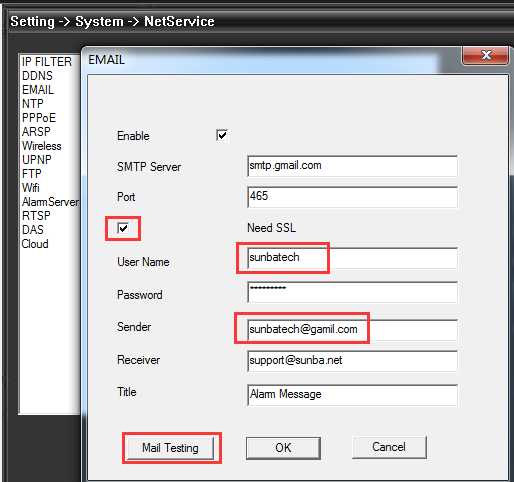 Setting -> System-> NetService-> Email
Note: User Name does NOT contain "@gmail.com". The password is NOT the google account's password but the app password (16-digit password you just generated).
Note: Please make sure your camera can be connected to the Internet first and the "Nat Status" is connected.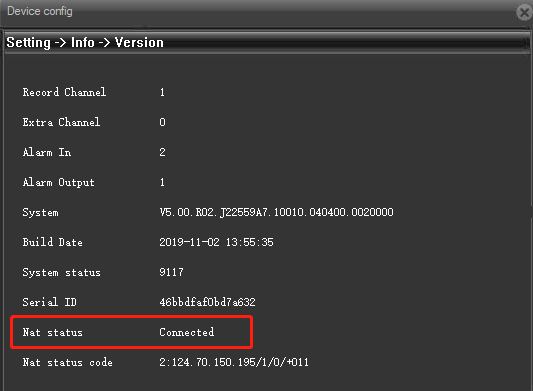 Also, please make sure the DNS is 8.8.8.8 if you are using Gmail.
Please make sure the SMTP service of your email can enable third party software, otherwise you will not be able to receive email alerts from the camera.