How to upgrade the firmware for my Sunba IP Camera?
FIRMWARE UPDATE PRECAUTIONS
Though upgrading firmware is a regular routine, there is always a certain level of risks associated with the upgrade that in worst case could cripple the Sunba IP camera. Therefore, if you are satisfied with the current performance of the camera, it is not required for you to perform the upgrade.
Ensure the camera is well-powered during the firmware upgrade process. Any forms of power outage during the upgrade may damage the lens module. Keep the device powered until done! 
To ensure the firmware upgrade is complete, see if you are able to log into the camera again and go to Device Config->Version and check to see if the build date of the firmware is up-to-date with the new firmware.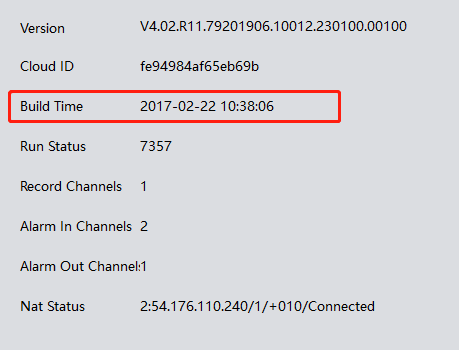 4. After the upgrade (see step 3), please power cycle the camera (please ensure the upgrade is complete before cutting the power).
Steps of updating firmware for Sunba IP Camera/NVR/DVR
You can upgrade the firmware for your Sunba IP Camera in VMS, CMS or IE. You can also do so in Device Manager tool.
First, download the firmware from Sunba website: https://sunbatech.com/en/download/
Sunba firmware upgrade file is a "bin" file that can be added into any of the above program.
VMS:
Select "batch upgrade" from the main menu.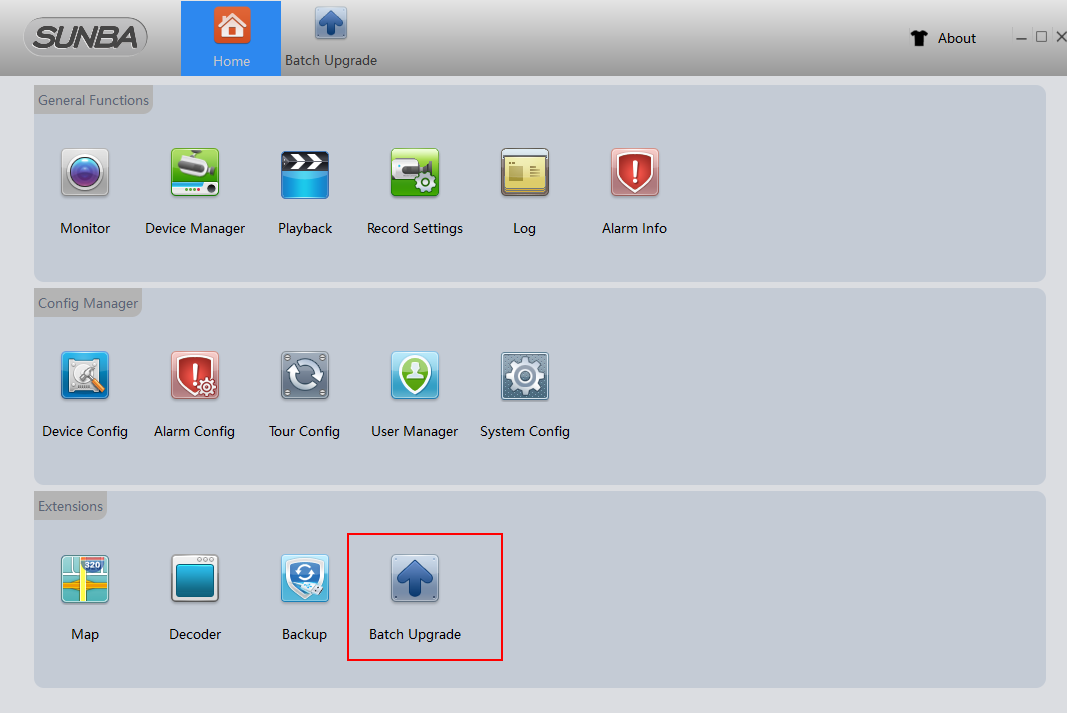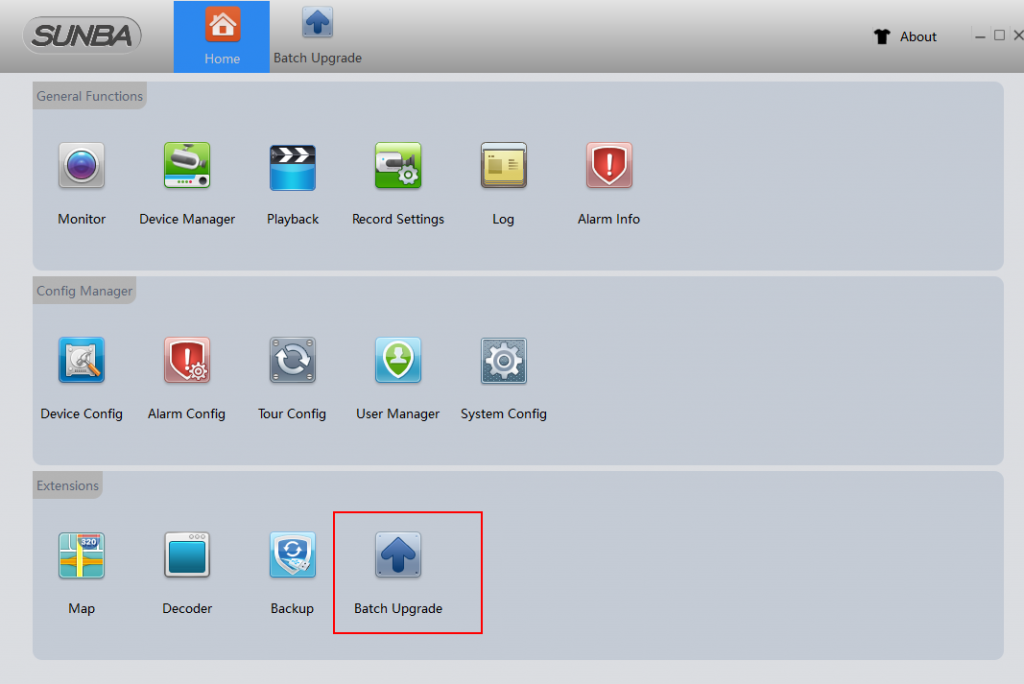 Click "browse" to add the file and select the device you want to upgrade. Then click "upgrade".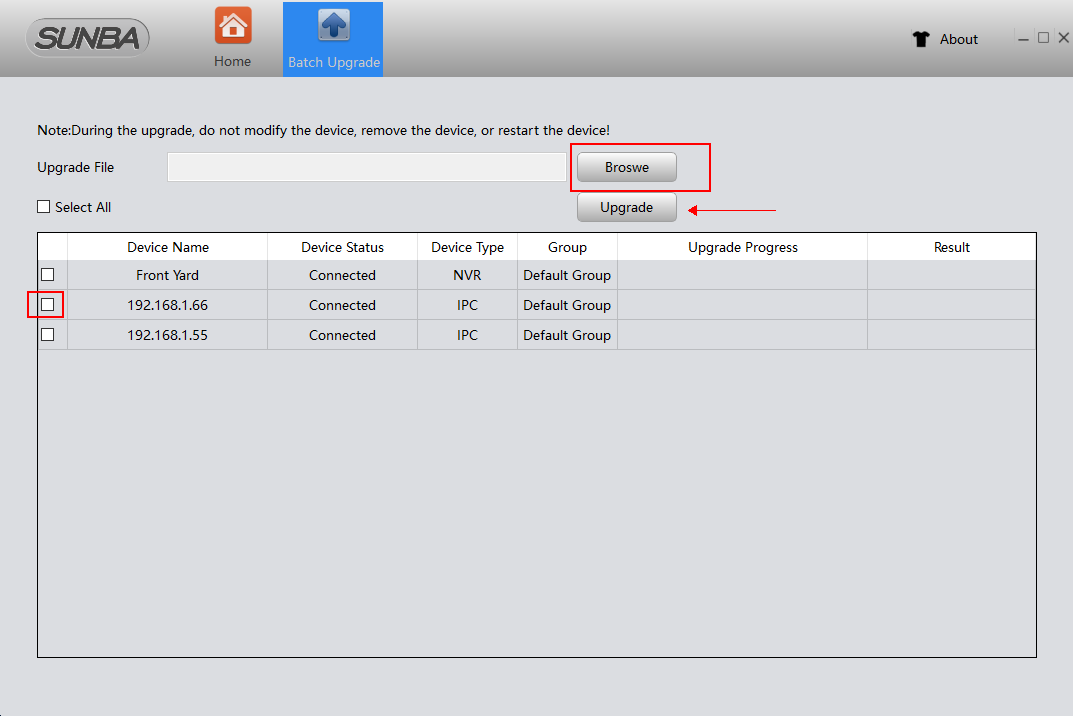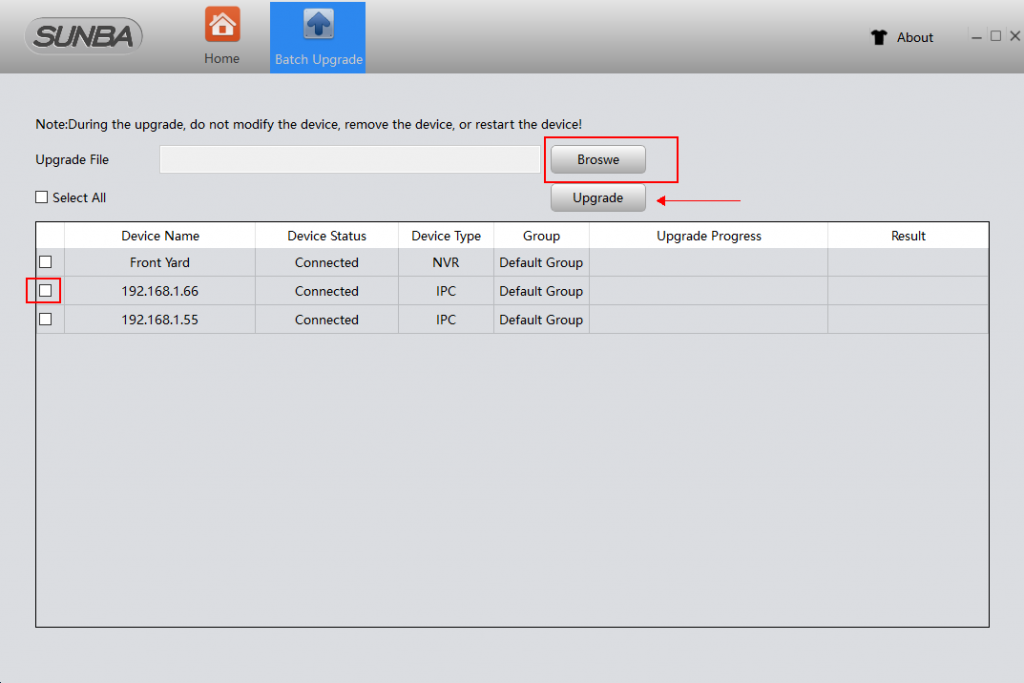 IE/CMS:
Go to Device Config and select " Upgrade".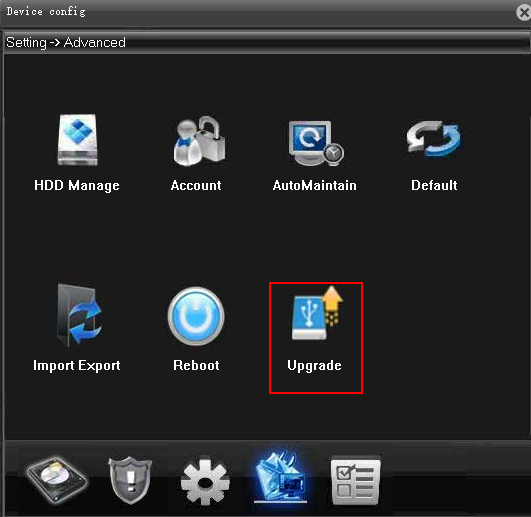 Device Manager:
Search the device, and then select the one that you would like to upgrade. Then click "browse" to upload the upgrade file, and click "upgrade".