Live Demo & Media Shared by Customers
A. A Chance to Play with Sunba PTZ Camera before Purchase 
601-D20X PoE installed at Hangzhou, CN (UTC+8)
1. Web Access through Internet Explorer 
Address:
http://sunba.asuscomm.com:8181 【20X Optical Zoom】
http://sunbatech.asuscomm.com:8181 【25X Optical Zoom】
Username & Password: sunba
Please use Internet Explorer and follow the instruction to download and install the ActiveX Web plugin.
You can also manually install the plugin via the link:
2. Smartphone Access 
Download iSunba app from App Store or Google Play Store
Then in the add device page, enter the following to access the camera: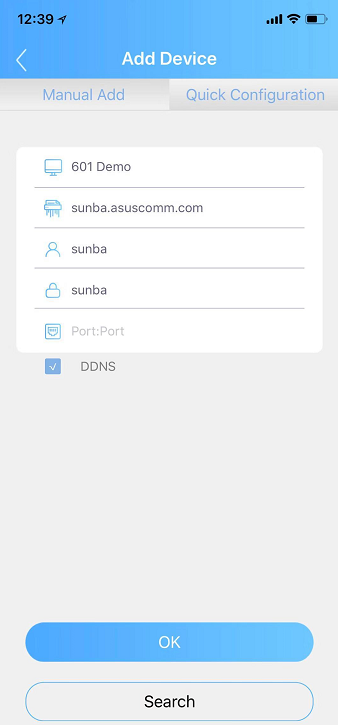 Enable Advanced / DDNS Mode
Domain: sunba.asuscomm.com
Device port: 34567
Username and password: sunba
3. Desktop Access (Mac & Windows) 
Download the VMS desktop software. 
Enter the following credentials for the software: 
VMS for PC: admin/admin
VMS for Mac: admin/(none)
Go to Device Manager and manually add the following info: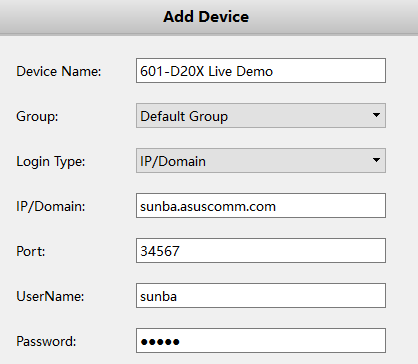 Go to Monitor, right-click the camera on the list and select "Main Stream". 
B. How are Sunba PTZ cameras performing at other clients' properties? 
Kent has set up an Osprey nest in his neighborhood at the top of a 20m tall tree and has successfully attracted Ospreys to safely nest in the community. The Ospreys has laid three eggs and all of them are hatched. You can now see an Osprey family from the link below. Kent sends the video from the camera through the RTSP stream. 
During the summer season, it looks at our live Osprey nest which is 70 feet / 34 meters up in a tree. During the winter, when the Osprey leave to go to warmer areas, I turn the camera to look out over a nearby lake and village called Grand Lake. Last night, the temperature got as low as -28F / -33C and the camera is working perfectly.

https://osprey-camera.click2stream.com/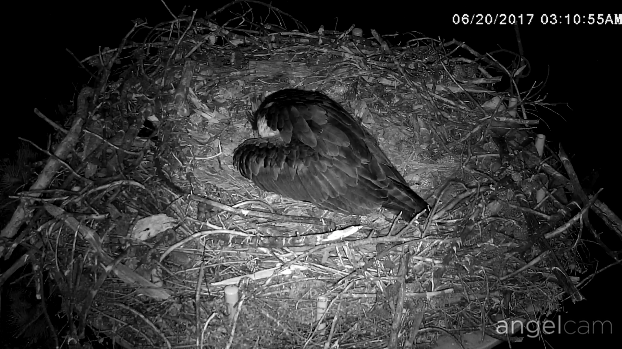 Our 601-D20X camera has helped one of our customers and his neighbors to capture and disclose illegal activities at a drug house in their neighborhood, which became a threat to the safety of the entire community. Thanks to the continued efforts and commitments from those families, ABC news has covered the story of Michael and his neighbors, which gave a lot of pressure to the drug house owner who was then forced to leave. We are very happy that our camera played a role in the campaign and what Michael and his neighbors did for all the families and kids in the community deserves the respect from everyone!