How to Secure Your IP Cameras?
In today's network, no one can 100% get rid of potential attacks/security traps if you ever connect to the lovely yet evil internet; privacy and network security is more important than ever. However, we can actively defend our network by performing the following measures on the IP security cameras:
1. Always Change Default Password
This is the top reason why your camera may get hacked so please always remember to change your password. You can do so in VMS/IE and even the iSunba app. Go to Device Config – Account/User Manager and input a strong password.
2. Change Necessary Ports
HTTP port and TCP port are used to remotely view and communicate with your IP camera. Therefore, modifying your default ports drastically reduces the chance that an invader correctly identifies your ports. You can set the port to be any value from 1025-65535. To change the HTTP and TCP port, go to Device Config-Network.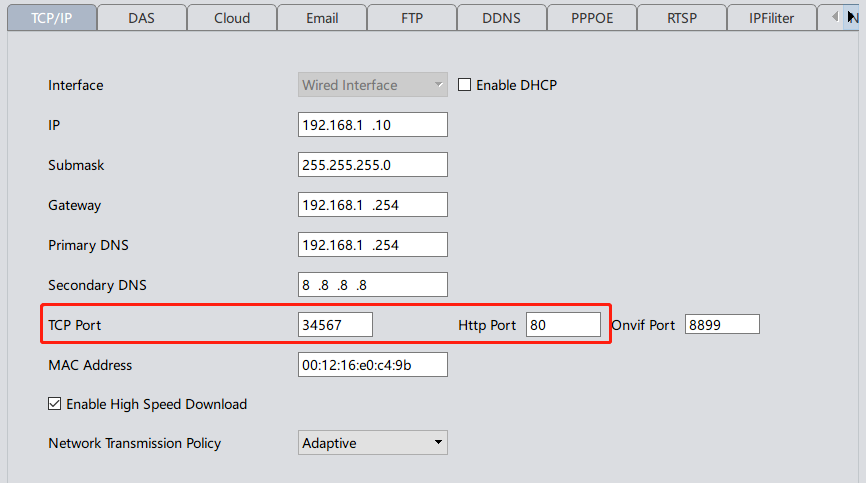 3. IP Filter
You can add specific IPs to whitelist/blacklist to only device with specific IP can access/be blocked from your camera.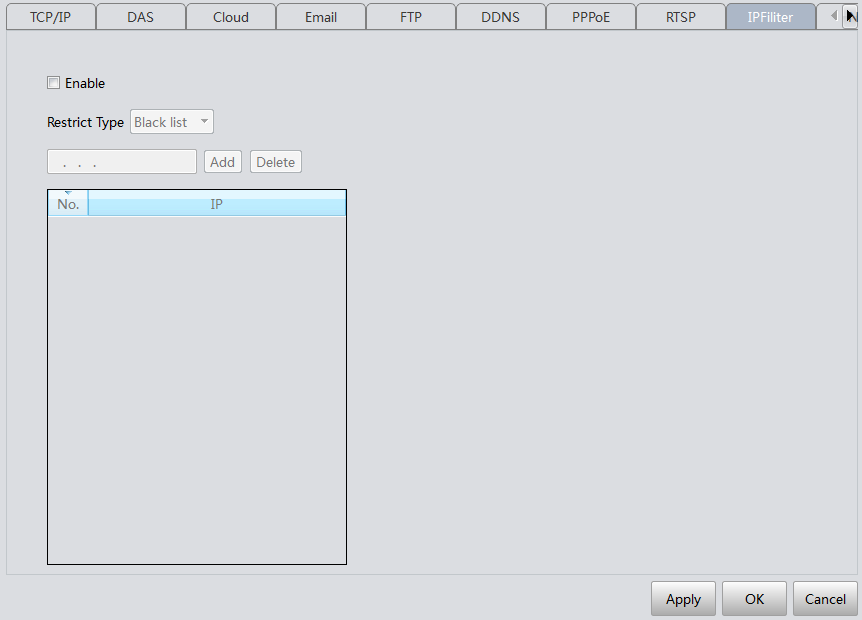 4. Enable ONVIF Check
Sunba IP cameras now have a new feature and you can select whether to enable the ONVIF check, which blocks any ONVIF NVR software to automatically detect/access your camera. For H.264 cameras, you can enable ONVIF check by upgrading to the latest firmware and set it in Internet Explorer via Device Config-Network.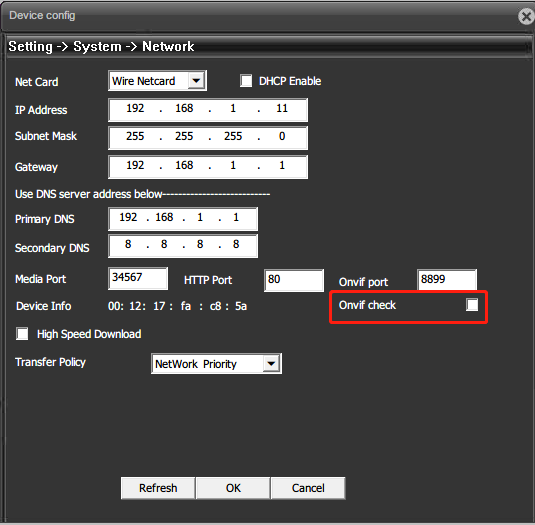 5. Disable uPnP
The router will enable port forwarding automatically once the uPnP protocol is activated. Theoretically this is intended to offer setup convenience for customers but would have greater likelihood of information leakage. For Sunba cameras, this function is by default disabled.
6. Check Log Periodically
The log of the camera records all types of access to your camera. It will indicate the specific device type (NVR/Web/Smartphone) as well as the connection method (remote P2P / local LAN IP/ WAN IP ). This gives you a clear signal of whether your device has been accessed without permission.
7. (Physically) Lock Your Storage Device
NVR/NAS or other potential storage device contain important videos that may recognize any potential intruders. Therefore, this would be the top thing that a intruder would want to destroy. It is recommended that you take extra physical measures on protecting these important data by placing your video storage equipment in a locked room or a locked safe.
8. Use Separate LAN Network for Your NVR and IP Cameras
It is recommended that you separate the network between your computer and your Sunba IP camera & NVR. Therefore, if there happens to be unauthorized users in your computer network, they wouldn't be able to access your surveillance data.
9. For Remote Access, Use VPN
Read this article on why you should use VPN for remote access.