Product Introduction
Sunba 9 Channel H.265/H.264 Network Video Recorder – NVR-F2008PL
Note: No Hard Drive Included Western Digital Purple Drive (professional surveillance drive) recommended.
Sunba NVR-F2008PL is a professional network video recorder for home and business clients.
Specifications
Model : NVR-F2008PL
Mainprocessor : Hi3536D Chip
Screen Display: 1/4 Windows
Video Quality: Monitor: D1; VGA: HD; HDMI: HD
Coding Capacity: 5MP/1080P/720P/960H/D1/HD1/CIF
Digital Input : 9CH 5MP
Recording Mode : Manual/Alarm/Motion detection/Timing
Local Playback: 2CH
Video Inquiry: Point-in-time retrieval, Calendar search, Event search, Channel search
Backup Mode: Network backup / USB mobile HDD / USB Burner / DVD CD burning
Network Interface : RJ45 10M/100M/1000M
USB Interface : 2*USB interface
HDD 1 SATA HD (Maximum support 6T, 4TB recommended)
Power Supply 12V/2A
Dimension: 260 (W)x250(D)x45(H)mm
Weight 2KG (not including the HDD)

Connection and Control
A. Connection 
The NVR must be connected to the same local network where all IP Network cameras (you want to add) are connected to (see diagram above).
B. Minimum Condition for Recognizing 3rd Party IP Camera
The 3rd party camera must be compatible with the standard of Open Network Video Interface Forum.
The 3rd party camera must support H.264 and has already been set to record in H.264 (from the camera's interface).
H.265/HEVC is only supported on Sunba proprietary protocol (Sunba IP cameras). 
Configuration and Camera Addition (Two Methods)
With a monitor and the complementary USB mouse (standard).
With a PC that is at the same local network.
Smartphone Monitoring/Playback Supported (iOS/Android) 

 iSunba
 Scan the barcode to download the app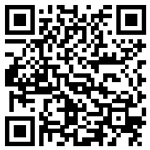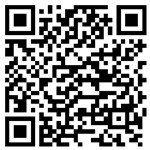 iOS                                                        Android